We Are open
the weekend of
June 19th & 20th, 2021
Space is limited!
Tickets can be purchased online.
Bridal Falls Waterpark is the Fraser Valley and Lower Mainland's most accessible waterslides, with no stairs for you to worry about!
Our family-oriented facilities make for the perfect day of fun in the sun (and the water) for you, your family and your friends.
Enjoy hours of entertainment and fun!
Open the weekend of June 19/20 and then for the summer starting June 25th to September 6th. Daily 11 am to 6 pm.
Conveniently located just off Highway 1 with plenty of space to park your RV
HEATED water on all slides (heated up to 80ºF). Gigantic hot tub (heated up to 102ºF) Life Jackets
Food and Beverage
Lockers
Free Parking
Covered Areas
Picnic Tables The Bridal Falls Camperland RV Resort & Cabins is located next to the Waterpark and Bridal Veil Falls Provincial Park. Bridal Falls Waterpark is the perfect spot to host birthday parties.
Packages available include room rental, admission, and food.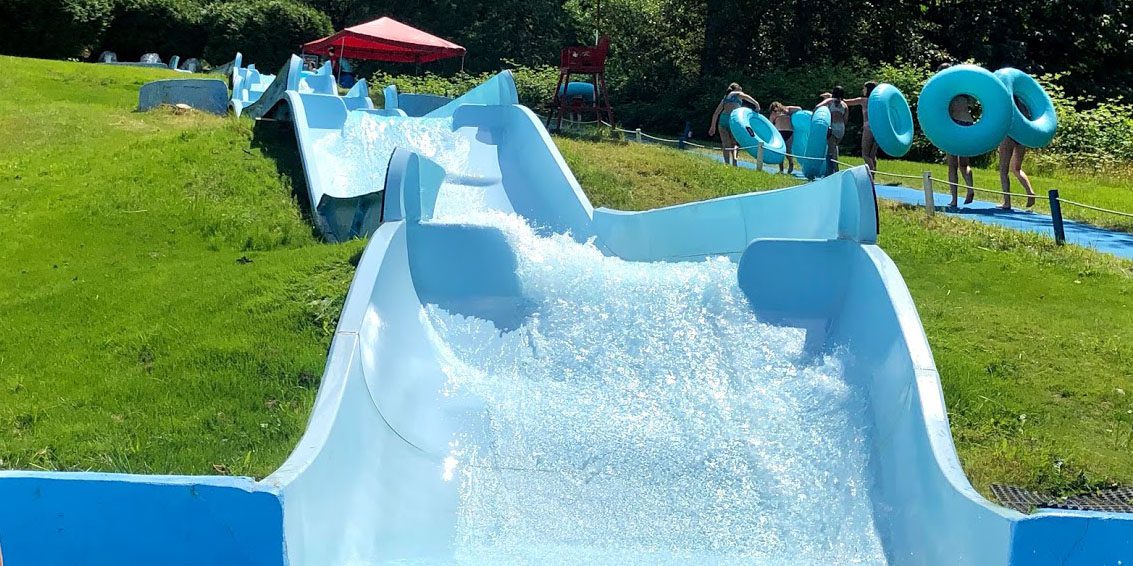 + tax per person all day –
anyone, any day.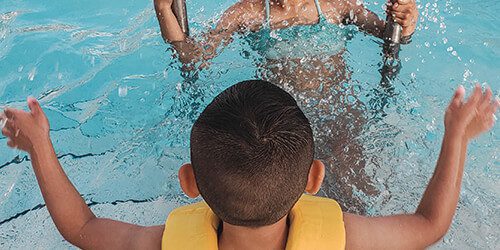 + tax per person for Dry Day Pass (no hot tub or slide access however you may supervise small children in the kiddie slide area)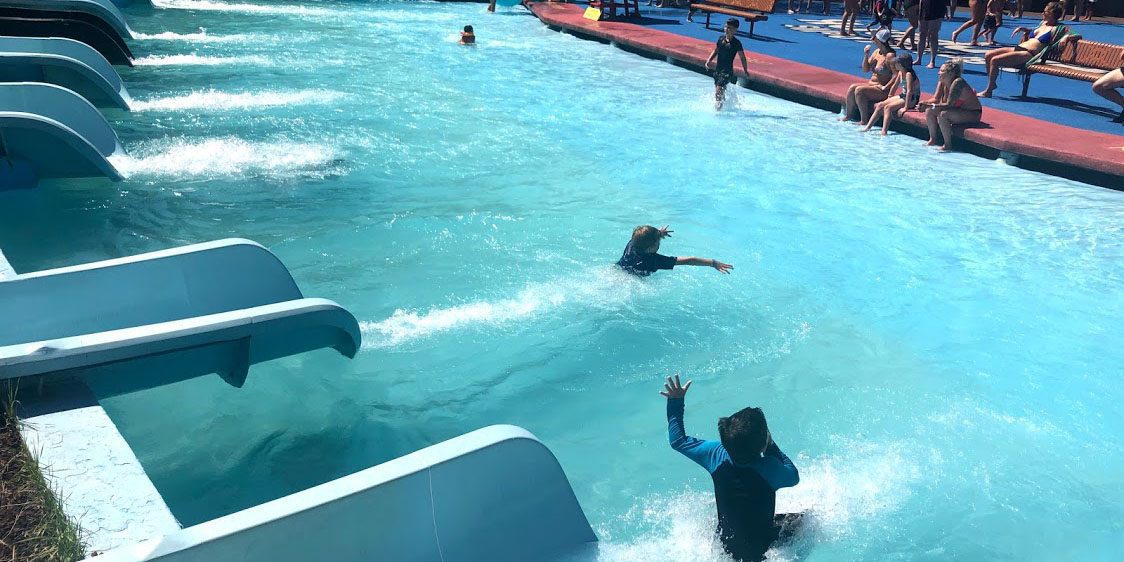 + tax per person at 5:00 pm for the last hour of sliding